Brian J. Hogan –Attorney Profile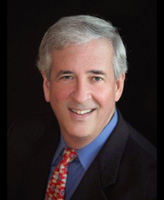 Brian J. Hogan founded Hogan Law Group, PC in 2013 primarily to assist corporations with their business transactional and transitional needs, specifically in the complex arena of mergers and acquisitions. Brian's prior background and experience in a wide array of corporate law is the primary reason many clients have been with the firm for the last 20 years.
Education
With an extremely strong work ethic and solid mid-west values, Brian graduated from Notre Dame University with a double major in Political Science and Spanish. Placing a high value on education, Brian then earned a Juris Doctorate Degree from the University of Chicago, School of Law and a Master's Degree in Marketing from Northwestern University's Kellogg Graduate School of Management.
Employment and Training
Brian's career trajectory is perfectly suited for his role today at Hogan Law Group and below is the key highlights:
Brian was employed at two prestigious Chicago law firms where he gained experience in corporate transactions, bankruptcy and real estate matters. At this early stage in his career, a strong passion for corporate transactions, including mergers and acquisitions, was born.
After relocating to Orange County in 1988, Brian took a position with a real estate developer where he worked as a project manager and supervised the details of construction management, negotiating and drafting contracts, and acting as a liaison to building tenants. During Brian's tenure with the firm, their property portfolio eventually exceeded $100 million.
After passing the California Bar Exam, Brian became of Counsel with the Chicago law firm of McBreen & Kopko, LLP, acting as the firm's representative in California.
Brian has also served as outside general counsel to several privately held companies, handling all the duties and responsibilities of a traditional general counsel.
Among many other successes, Mr. Hogan has won judgments exceeding $600,000.00 on behalf of clients on multiple occasions and has represented a corporate seller in an $85 million corporate sale.
Personal
A devoted family man, Brian and his wife Mary of 31 years, have four children all of whom have graduated from college and are pursuing their respective career fields.
Brian believes in building community strength and he is active in the Boy Scouts of America, Orange County Council, Board of Trustees of the Catholic Charities of Orange County and the American Red Cross.
Let Us Know How We Can Help
If you are considering an upcoming business transition or real estate transaction and would like to discuss various options or concerns, call our experienced team at (877) 302-7759, or email us at [email protected]