Setting Up Your Durable Power of Attorney
Posted: January 25, 2015 |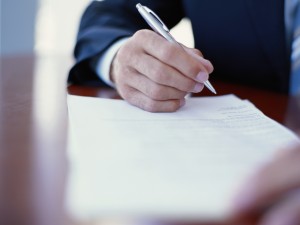 Whether your estate would be considered large or small, you still need to protect it in the event that you become incapacitated. Consider working with an Orange County estate planning lawyer. Such a lawyer can help you set up a durable power of attorney that will be able to carry out your intentions without any doubt or confusion.
Providing for Your Family's Security
Estate planning is all about providing for your family's security. By assigning a durable power of attorney, you are essentially putting someone in charge of your estate that you trust. Your Orange County estate planning lawyer will be able to work out all the details covering disbursement of funds and your desires with regard to healthcare matters. When you set up your power of attorney, you take away the burden from your family members who will be going through an anxious time.
Pick the Best Option for Your Estate with Your Orange County Estate Planning Lawyer
When it comes to deciding on a durable power of attorney, you'll be presented with three basic options. A general durable power of attorney can cover all decisions for your estate. A special durable power of attorney will be assigned specific areas to dictate your intentions. With the springing durable power of attorney, the agent will only have authority based on the circumstances you set forth with your Orange County estate planning attorney.
Get Further Information Today
The attorneys working with the Hogan Law Group, P.C., specialize in this type of estate planning. It is never too early to start these discussions. Call their offices today at 877-302-7759 for a consultation.